Oncology Treatments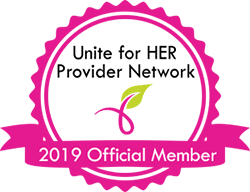 Healthy Concepts practitioners are registered providers for Unite for Her, an organization whose mission is to bridge the gap between the medical and wellness communities by funding and delivering complementary therapies that support the physical and emotional needs of those with breast cancer during treatment and beyond.
Scientific studies are showing that Massage, Reflexology and Reiki are having positive effects for people affected by cancer. Bodywork by a trained professional may provide a reduction in pain, fatigue, nausea, depression, anxiety, mood disturbances and chemo induced peripheral neuropathy, as well as improvement in sleep quality and overall quality of life.
A cancer diagnosis and treatment can have a huge impact on the patient, family and care givers. This is a difficult and trying time for everyone. The practitioners at Healthy Concepts are here to assist you by offsetting the physical effects that you may experience.
We ask that you review the following guidelines:
Healthy Concepts always recommends that you obtain approval from your Oncologist (Dr) or Oncology Nurse Navigator (ONN) prior to making your first Massage, Reflexology or Reiki appointment because:

There are several medical conditions under which Massage is not recommended and your Dr or ONN can properly advise you.
Your Dr or ONN may have a preference as to which bodywork you receive.
Your Dr or ONN may have preferences or recommendations as to the timing/scheduling of your bodywork and your oncology treatment schedule.

Some patients going through treatment experience various levels of immuno-deficiency. If this is a concern for you, please be aware that some Healthy Concepts practitioners do not receive the Flu Shot.
During a Massage session, Monika may choose to wear gloves. Please understand this decision has nothing to do with you, a cancer patient, but is due to her own hyper-sensitivity. She is available for discussion should you have questions. As a massage client it is highly unlikely that you will even notice the difference between a gloved and ungloved massage.
We are pleased to share the following review:
"I recently had a massage from Monika and I have to say it was one of the best and most relaxing massages I have ever had. I am a breast cancer survivor and Monika has had specialized training in oncology massage which really appealed to me. The massage had me so relaxed, to the point, I was not even aware that Monika had put gloves on halfway through the massage. I honestly could not tell the difference. Without hesitation, I would recommend Monika and I am looking forward to my next massage!" - Sandy F